Subscribe
Subscribe to receive the latest updates.
About Callum Hann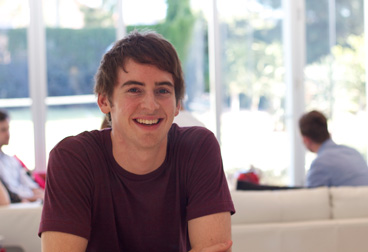 Everyone needs to eat three meals a day for the rest of their life. This is more or less how I got interested in cooking in the first place; I have always been a huge fan of eating. This might sound ridiculous, but I think I am addicted to food. Ask anyone who knows me; I'll be planning dinner first thing in the morning, and thinking about tomorrow's breakfast as soon as that dinner is finished. I believe everyone should learn not just how to cook, but learn how to love to cook. Using me as an example (I'm twenty-one), assuming I live to the ripe age of eighty-two, eating three meals a day, that's 66,795 bad experiences I would have had if I didn't know how to cook. And yes, I'm a bit of a nerd.
Since becoming runner-up of the 2010 Masterchef, I have spent my time working and learning in some of Australia's best kitchens, including The Press Club, Maha, Hellenic Republic, and PM24. I have also toured Australian universities teaching students how to cook and eat well. I loved teaching students and saw huge potential to continue to educate, and hopefully inspire people to cook. I have recently launched my own cooking school in Adelaide, Sprout Cooking, where I get to pass on my passion for good food to others. Between Sprout classes I have kept myself busy with cooking demonstrations, talks, food and wine shows and working with the Cancer Council and Wesley's Food for Families Appeal. My life has changed dramatically over the past year or two, and I love constantly being thrown new challenges!
Looking forward, I have become the ambassador for Jamie's Home Cooking Skills, a fantastic program starting in high schools around Australia. I have also had the pleasure of being the spokesperson for the Adelaide Produce Market retail development program; Burst Of Freshness.
Most recently, I have fulfilled a lifelong dream of writing my first cookbook: The Starter Kitchen, which I am proud to share with all of you.
Remember: cooking should be fun, something to be shared, and something that brings people together. Happy cooking!
See more info about Jamie's Home Cooking Skills:
jamieshomecookingskills.com.au
pearson.com.au/jamieshomecookingskills
See more about Burst Of Freshness: burstoffreshness.com.au
See more about Wesley's food for families appeal:
http://www.foodforfamilies.com.au
See more about the Cancer Council here: cancer.org.au/home.htm
The Starter Kitchen
My newly
released book
is now
available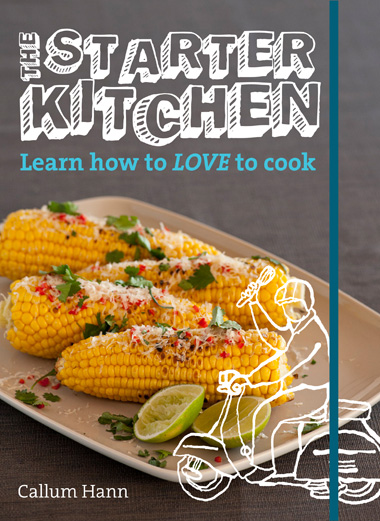 Callum Hann presents an easy, uncluttered approach to understanding the basics of setting up a kitchen and developing key cooking skills. He provides useful and accessible information about purchasing fresh produce, buying and using the right equipment and shopping on a budget.
The Starter Kitchen features over 60 simple, casual and fun recipes, using ingredients readily available in the supermarket. As well as everyday meals, Callum offers suggestions for menu ideas for occasions such as such having friends over to watch the football, your first ever dinner party, and cooking to impress.
Available at all good book stores, and online: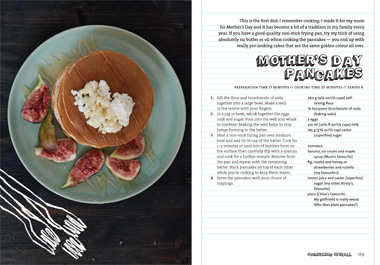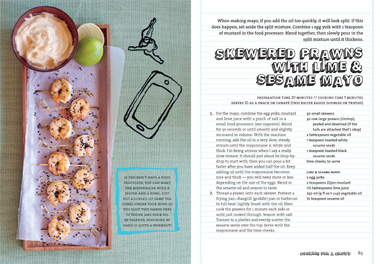 Book Reviews:
Sprout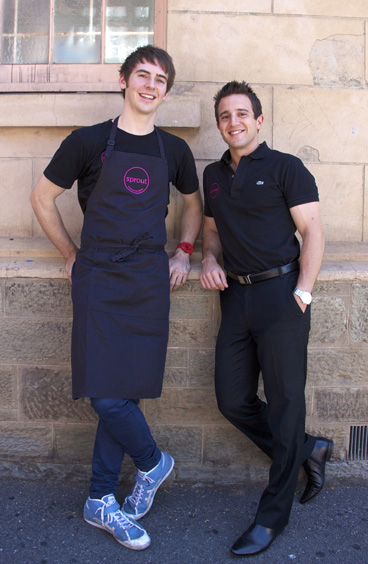 Sprout cooking classes are a joint initiative between myself and accredited practicing dietitian, Themis Chryssidis, based on the idea that everyone can and should cook. The idea of Sprout is to show people how easy it is to cook realistic meals that fit into their lifestyles.
What I love about Sprout is that you won't have to trek up to the Himalayas to find the ingredients, and the classes are 100% hands on, so you learn by doing, not just by watching. My favourite part of the class is sitting down at the end and having a meal, a chat, and a glass of wine with the people who come along. It's very rewarding to see people going home with new skills (and leftover dessert!) and an enthusiasm that only comes from having fun in the kitchen.
You can find out more information about Sprout at our website: sproutcooking.com.au
Jamie's Home Cooking Skills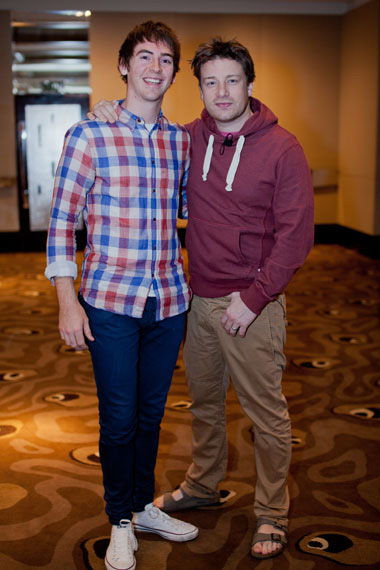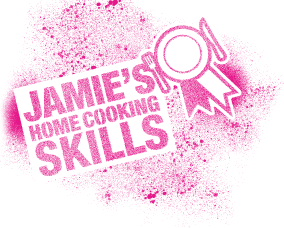 Recently I've been named the ambassador for Jamie Oliver's latest project to take place in Australia's high schools. Jamie's Home Cooking Skills is an accredited cooking program, which has been created by Jamie especially for schools. I've been involved from the early stages, and I believe the program is great fun for the students, and easy to teach, making it an effective program.
The aim of the course centres around the idea that good eating is all about education, which is something I strongly believe in. Students will be taught basic skills and knowledge to be able to cook for themselves in a healthy and cost-effective way for the rest of their lives. They will also gain confidence in the kitchen, and be able to create and share dishes with their friends and family.
I feel really lucky to be a part of this program, especially as it is a topic close to my own heart.
For more information go to www.jamieshomecookingskills.com.au
To get involved, contact Sonya Davis